I know I haven't updated in a bit...
The Author's Attic page has kept me busy. Since I last updated they have created a new Claire's pendant and earrings.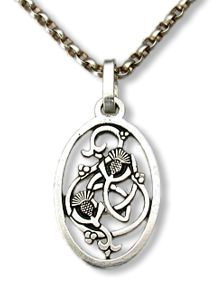 I've made a webpage. Fairy Door anyone?
They are too cute, and it comes with a little story about the fairy that lives there. Friend Cindy who wrote
Exit Unicorns
, makes these.
Hidden Realm Fairy Doors
I went to Vancouver to hang with my net friends, I will post separately about this one, too much to tell. Always too much fun.
Came home from Canada and got hit with the flu and cold, and now a sore throat. It seems that eating left over Halloween candy all day does not cure all. This was our first year none of our kids went trick or treating. :-(
Was feeling sorry for myself and made the mug cake posted below. Didn't care for it, it's easier just to make a pan of brownies I thought. Gotta share the brownie pan again just in time for your xmas giving!
Baker's Edge Brownie Pan!
Now I admit I was praying for rain for walking the mini-marathon, but the flu took care of that for me and on the mini morning I couldn't even walk up the stairs and missed it. Although extremely happy to report, neighbor Robin triumphed! Walked the Hospice walk with Fr. Bill in October, and he was very interested to see if I was going to make this 13 mile walk, and was under strict instructions to "let him know". Well, I sent him my number!
Caught up finally with Grey's Anatomy! Missed the season premier, it was off the website before I could watch. Blond dude Kevin McKidd (or something like that it's early) from HBO's Rome is on it now, he has a way of playing soldiers. :-)
As far as movies, saw The Dutchess, it was good. We will all go see Bond this weekend. Going to see The Changling (I think) tomorrow.
Read three books-two with Henry the VIII connection. "The last wife of Henry VIII", who was Catherine Parr it was pretty good. Had the feel of "The Other Boleyn Girl" and "The Virgin Lover", by Phillipa Gregory, it's about Queen Elizabeth's relationship with Robert Dudley. Actually I have about fifty pages of that one to go, it's not too griping, wouldn't recommend. "Bet Me" by Jennifer Crusie, I usually enjoy all of Crusie's books, but this one I couldn't recommend either.
Was working on
Nancy E. Turners webpage
last night and something is in the works there, she won't tell more than that. :-) I tell you authors can keep secrets! It's not a movie but I'm guessing a mini-series of her Sarah Prine books. Fingers crossed, these would be a great series! I LOVE LOVE LOVE these books!
I activated my Facebook page, that thing drives me nuts, but since Colleen has to keep sending me pictures separately, Mandi starts every email with "this would be a lot easier if you were on Facebook", guilt won out and it's under email lolmichelle at yahoo dot com So to those that have been posting for the last......I dont know how long and it looks like Ive been ignoring you, I haven't, it wasn't activated, but it seems people can still post.
God is in his heaven, Obama won the election, Sarah is back in Alaska ... all is right with the world!
M